In every establishment, the window plays a major role. How much more in a home? It is the passageway of both the sunlight and the moonlight as well as the breeze. Hence, its part has to be played well. You can decorate it with draperies to add some life to it. Restyling your home windows is such an opportunity that you must work hard on because it will define the new look that you may shed on it. There is no need to worry though because you have a limitless array of choices. The Helens's drapery Toronto have so much to provide you with.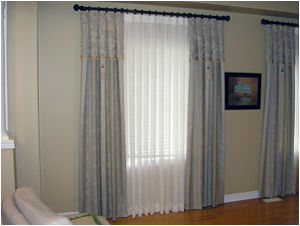 Draperies Explained
Drapery is the term used to refer to the curtain which functions as the blinds. It is a piece of cloth that is designed to block the sunlight and they are sold in various colors, styles, and types of fabrics. They are best used for window treatments for the purposes of styling and practicality.
The Drapery Fabric and its Enhancing Power
Whichever window you plan to restyle, you need to be convinced that it is only your own prowess that will enhance its overall appeal. Your living room, dining room, receiving room, and bedroom will all be beautiful provided that you pick out the best fabric for the curtains. Here are the guidelines for you to take note of as you work on the selection of the drapery fabric.
The drapery fabric either enhances or obscures the view. You should treat this factor with all your might since it can make or unmake your purpose.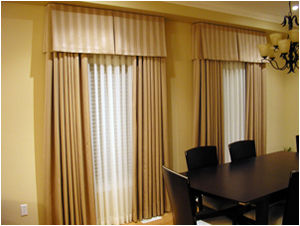 Those drapery panels are typically heavier than the normal curtain fabrics. They come in pleated and lined patterns and floor-length styles. They are to be attached with hooks or rods so these are among those that you have to buy. Hence, you must prefer those that will complement the room and the rest of the furniture sets in there.
Now there are cases wherein the styles of the windows vary per room. You can always utilize the exact style and pattern of the fabric but be sure to create them in a variety of fabrications. Style them in draperies or the classic swags.
Choose a color which you are comfortable with. Remember to equate it with your personal taste and style.
The fabrics to opt for include the silk rayon, linen, acrylic, acetate, nylon, cotton, and polyester variants. As always, it is necessary to pick out the one that will work best with your chosen design and style. A Quick Note
Don't overdo your craft. It is best to keep things simple especially as you touch on the design scheme. Lastly, be sure to have the measurements taken by a professional to avoid mistakes.
And don't forget that Helen's Drapery in Toronto is the best way to make you home style! You can always spot that perfect drapery that will accentuate the beauty of your room. Of course you may be very creative by modifying the designs of the readymade fabrics.