The word drapery has a very interesting origin behind it. It is said the origin from the Latin word "Drappus". It was originally used to refer to cloth needed for the purpose of decorating purposes. Thus the word has a British origin while sometimes scholars say that the word might have a Celtic origin as well.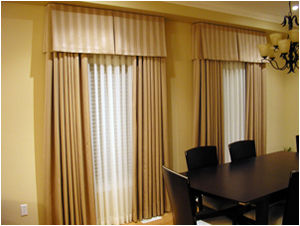 Draperies are a very vital element of interior decoration and therefore there are numerous shops and companies in Toronto that offer drapery services. Drapes are essential in protecting the house and family members form unwanted factors like over exposure of heat, cold or UV rays. It also prevents pests and insects from entering the house. Thus drapes act as shields for your rooms. Infact the industry is very comprehensive and customer friendly. This is because the business transactions don't just start and end with the buying and installation of drapes. Firstly there is always an in-house designer available who helps the customer to make the right choice of drapes for his/her house and something which is a proper refection of their lifestyle and choices. Not only that, most of the companies also make insurance arrangements incase of damage in any circumstances. This also helps the customer to safeguard the drapes behind which much of money and effort is spent.
Another impressive factor is the wide variety of drapes that can be found in these showrooms. They import elegant drapes and fabrics from high end French and Swiss companies to add a touch of elegance for clients who are willing to shell out that amount of money for sophisticated interiors. Valances, pleated drapes and Roman shades are some of the products that are available as part of the drapery industry.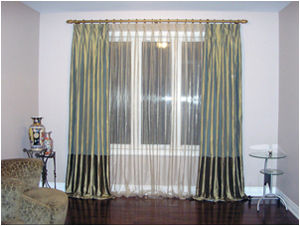 There are innumerable companies in Toronto which are part of this thriving drapery industry. Other than the National Drapery of Toronto, there is also Dodds Interiors which is one of the oldest and most prominent companies. Some other names are Sun-Brite Drapery, Solaris ByDesign and so on.
Also, another USP is that the drapery industry does not believe in standardized and commercial mass production. For clients who want unique products, there is always the option of custom made draperies. For the high end tech savvy sections there are motorized drapes. Thus the industry can cater to a wide cross section of people hailing from different walks of life. To attract more customers some of the companies even hand out free samples of draperies. The drapery industry in Toronto has a very positive customer feedback judging from client reviews online. Most customers were very happy with the kind of service and attention that they received as clients.
And don't forget that Helen's Drapery portfolio Toronto is the best way to make you home style!